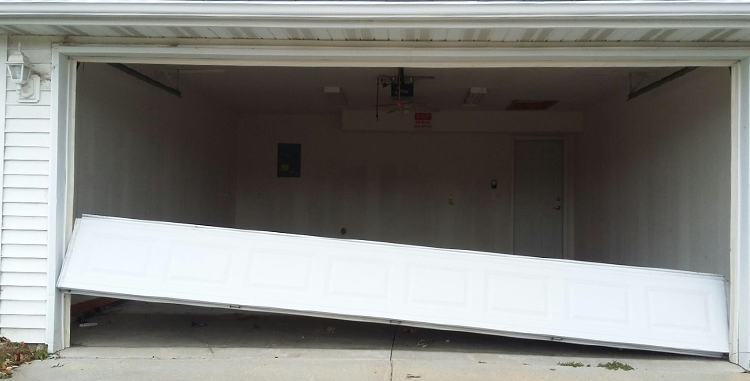 Your garage door is an integral part of your day-to-day routine. Regular maintenance and repair can help prolong the life of your garage door system, but what happens when your door becomes inoperable? Some garage door issues are easily addressed, even without a garage door professional. Unfortunately, there are some garage door problems that are simply irreparable. Does your garage door system, or parts of your system, need to be replaced?
Severely Damaged Panels
Whether it's caused by extreme weather, a run-in with your teenager, or just general wear and tear, sometimes garage door panels are just simply beyond repair. Damaged, bent, or hanging garage door panels are a serious safety risk to you and your family. When a garage door panel is not in the proper condition, it can
Fall and crush you, a family member, or your property
Increase your risk of a break-in via your garage
Put extra stress on the rest of your garage door system
When your garage door panels are beyond repair, it's time for a total replacement. Fortunately, there are local professionals who can help you choose the right garage door for your home.
Broken Torsion Springs
A major mechanism in your garage door system, torsion springs are incredibly dangerous. A broken or damaged spring can pose a huge threat to you or your family. Unfortunately, due to their unpredictable and risky nature, torsion springs can rarely be repaired. You should never attempt to repair or replace your own torsion springs. Always contact a professional to deal with a torsion spring issue.
Snapped Cables
Though not as dangerous as a malfunctioning torsion spring, damaged cables are nothing to mess around with. If your door has a snapped or disengaged cable, it will likely need to be replaced. If your cables are beginning to wear, it's best to contact a professional to have them inspected. A snapping cable can cause injury to any unsuspecting bystander, so ideally it's best to address the problem before it causes further harm.
Broken or Bent Tracks
While there are some situations where your bent garage door tracks will not need to be replaced, damaged tracks are often irreparable. Because the garage door's longevity relies on the smooth inter-workings of the system, it's best to replace severely rusted, bent, or broken tracks, rather than repair them. A faulty track can inflict stress on the rest of your garage door system and necessitate a more costly repair or replacement down the road.
Burnt Motor
If your garage door motor has burned out, then it's definitely time for a replacement. Before you replace your operator, request a professional inspection from your local garage door repair company. It may be the wiring or connection that is faulty and not the motor itself.
Is your garage door system struggling to operate? Have you been working around a non-functioning door? Contact the professionals at WD Door. Our trained technicians can examine your system, diagnose the problem, and make the recommendation needed to get your door up and running. Residential garage door service from WD Door is convenient, affordable, and easily accessible. From routine maintenance to new installation, WD has you covered. Request your quote today!