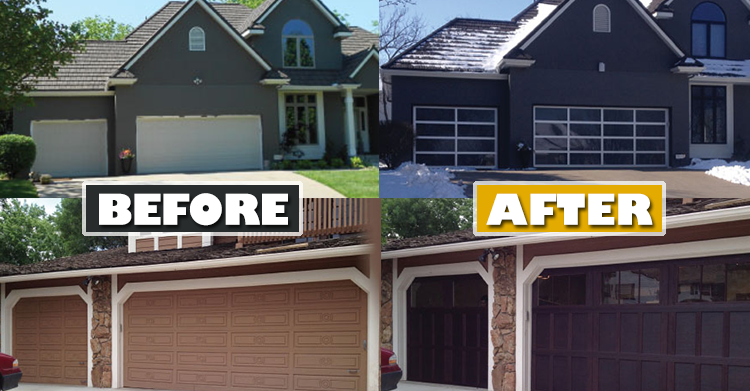 If your home is starting to show signs of age, replacing your garage door is an upgrade to consider. A garage door upgrade can improve your home's curb appeal, increase its energy efficiency, and make entry and exit safer and more convenient. Taken together, these benefits can represent a healthy return on the investment in your home.
Home Value
This year, according to Remodeling Magazine's Cost vs. Value Report, a garage door replacement in 2020 returns a nationwide average of 94.5% of the homeowner's investment in additional home value alone.* In the West North Central region of the U.S., which includes Iowa, homeowners recoup an average 58.3% of the cost of a garage door replacement in additional home value. In addition to increasing the market value of your home, a well chosen new garage door will boost its curb appeal. So, when it's time to sell, your home can attract more buyers more quickly and potentially spend less time on the market.
*This figure assumes the replacement is a steel door insulated to a minimum of R-12 with a lifetime warranty, pinch-resistant panels, and insulated glass windows.
Property Protection
A new garage door helps keep your belongings safe, protecting property in your garage and inside your home. Updated features like locking mechanisms, improved insulation, and advanced security accessories from the MyQ technology line can make your garage safer and more secure.
Energy Efficiency
Moderating the temperature in your garage not only helps protect your belongings from the effects of extreme temperatures but also can help save energy in the home. If you have an attached garage, a well insulated garage door acts as an additional barrier between the interior of your home and the outside elements. This is especially important if you have living space above your garage, where the floor is the garage's ceiling. Paying a little less each month to heat or cool your home is one way a new, energy-efficient door delivers return on your investment.
Functionality
Does your door have visible damage, sit unevenly on the ground, or make a lot of noise? Instead of spending money to repeatedly repair an old, dilapidated door, you could invest in a new one. A new garage door system allows you to avoid repair expenses and provides additional value in dependability and ease of use.
Signs That It's Time to Replace Your Garage Door
If these signs are present, it's time to consider a garage door replacement:
Excess noise or shaking during operation
Difficulty opening or closing
Sagging
Damaged panels
Outdated aesthetic
Current door is 15–30 years or older

Looking for more information about garage door replacement? Subscribe to our blog!