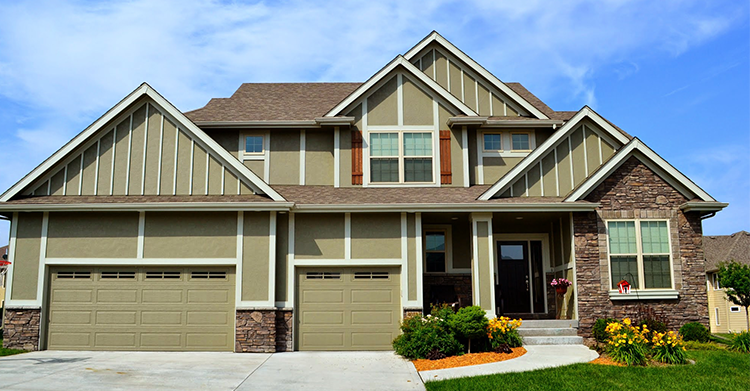 Numerous types of garage doors flood the market. It's up to you to sift through and find the one that's right for you when it comes time to update your garage door. We're here to make the process a little easier by offering helpful tips and information. A classic steel garage door is a great choice for many homeowners for several reasons, and it just might be the perfect fit for your home.
Advantages of Steel Garage Doors
Less Maintenance
Compared to wood doors, steel garage doors require very little maintenance and upkeep. No matter what type of door you have, you should perform regular tests to make sure everything is rolling smoothly. Clean your steel garage door at least once every year to remove the dirt and grime that has collected there over the months. Other than that, a steel garage door is virtually maintenance free!
Insulation and Energy Efficiency
Your garage door is most likely the largest opening in your home. This means a lot of air can pass through it. Cold air can sneak in during the winter (and heat can sneak out) if your door isn't well insulated. If your garage door is attached to your house, like most of ours are, the cold air that comes in through the garage can reach your living space and make your home drafty and uncomfortable.
Consider installing an insulated garage door. This will not only increase indoor comfort, but it will also create a greater sound barrier between you and the outdoors. For anyone with a living space above the garage, it's especially important to think about installing an insulated garage door to save money and energy and greatly increase comfort in this area.
Numerous Options
If you choose to install a steel door, you have many options when it comes to style, color, and design. Design a door that suits your tastes and complements the exterior of your home. Maybe you want a plain, tough-looking steel door, or perhaps you want a door that has the soft, rustic look of wood. Choose from various colors or stains; then add windows, or adorn your door with extra accent pieces.
Durable and Strong
The main benefit of steel (and why people love it so much) is that it's extremely strong and will typically last a very long time. Our steel garage doors, for example, are built with heavy gauge galvanized steel. They also have one of the highest energy ratings of any door in the garage door industry with an R-value of 17.66. To put this into perspective, that's over seven times the insulation value of wood doors and other non-insulated doors. Some of our steel doors even come with a three-tier corrosion-resistant finish and a heavy, vinyl-bottom weather seal. These extra layers of protection can keep out even the most hostile weather.
Steel Garage Doors in Des Moines
If you're interested in installing a classic steel garage door or any other type of garage door, contact WD Door in Ankeny. We serve the Greater Des Moines area. Click on the button below to experiment with the HaasCreate Visualizer! Upload a photo of your home, and see what it looks like with various colors, styles, and types of garage doors until you find the perfect one to complement your home.