Reasons to Replace Your Garage Door Opener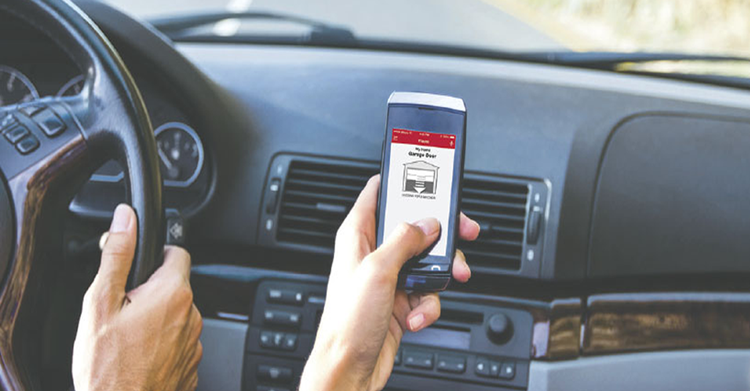 Garage door openers typically last 10-15 years before they get worn out or break down. Some may last longer, while others won't last nearly that long. It all depends on how well you take care of your system and how much you use it. You'll find that performing regular maintenance, such as lubrication, will keep it running smoothly longer.
Signs It's Time to Replace Your Garage Door Opener
No Safety Reversing Mechanism
Since 1993, garage door operating systems have been required to have a safety reversing mechanism. A beam of light runs from one side of the garage door system to the other, a few inches from the ground at the base of the door. When the door senses movement or something breaking its beam, it will stop and reverse immediately instead of closing. If your garage door opener was installed before 1993, we highly recommend you upgrade and take advantage of this very important safety feature. Without it, serious accidents can occur.
Too Noisy
Is your garage door opener extra loud? This is a sign that it needs to be replaced. Whether it's due to clunky operation, old age, or it's simply an annoyance you no longer want to endure, swapping out the old for the new will almost certainly guarantee quiet operation.
Sketchy Security
Do you have a keypad control outside your garage so family members can go in and out easily? Older garage door systems weren't designed with this feature.
Another security measure to consider is your garage door remote code. Garage door openers used to come with a fixed code that never changed. This made it way too easy for burglars to break in. They could sit outside a house and match the frequency of the homeowner's remote within seconds. In later models, garage door remotes can be programmed with rolling codes that change every time the remote is used, making it nearly impossible for burglars to match the code, since there are millions of possible combinations.
If you have a LiftMaster or Chamberlain operator that was created after 1993, you're most likely safe. Check to be sure. If installed before this year, it probably has a fixed code. In other words, it's time to upgrade!
No Battery Backup
Many newer garage door openers are equipped with a battery backup system so a garage door can be operated even in the midst of a power outage. Instead of risking getting your vehicle trapped inside your garage during a storm, upgrade to a system with a battery backup.
Garage Door Openers in Des Moines
The advancement in garage door technology over the last few years has been exciting! With the huge rise in smart phone usage, LiftMaster decided to design an app for controlling garage doors remotely. MyQ Technology is a smart system that allows you to access information about your garage door via your phone when you're away from the house. If you forget to close your garage door before you leave for work in the morning, if you want to check the status of your door, or if you need to open your door for a neighbor or family member, you can do it from anywhere with the LiftMaster MyQ Technology app.
If you're interested in installing a new residential or commercial garage door operator, including the LiftMaster technology we just mentioned, CLICK HERE. WD Door is located in Ankeny and repairs and installs garage doors and openers in and around Des Moines, IA.