It's late in the evening on an endlessly busy Tuesday; I have the kids down for bed, and as I'm starting to unwind from the hectic day, a nagging thought enters my head: "Did I close the garage door?" Other times, I drive away from my house in the morning, leaving for work. I'm just out of my neighborhood, and I wonder, yet again: "Is the garage door closed?"
Families are so busy these days, running to and from appointments, meetings, lessons, and sports, trying desperately to maintain the elusive work/life balance. It's easy to forget small but important tasks like making sure our front doors are locked and garage doors are closed. Approximately 70% of Americans use the garage door, rather than the front door, as the main point of entry to their homes. How many of us actually lock the service door to our home inside the garage? I was born and raised in Iowa, and I'm so thankful for the overall feeling of safety and security we're so fortunate to have here in the Midwest. A great number of Iowans still leave car doors and homes unlocked at all hours, completely trusting our neighbors.
Unfortunately, not all people are so trustworthy. With the recent break-ins in and around the Altoona area, we need to be more mindful of the security of our homes. Locking front and back doors and securing garage doors could have easily prevented these overnight burglaries.
Now, imagine getting an alert on your smartphone if you left your garage door open or being able to turn on your lights before you arrive home. LiftMaster® MyQ® Technology allows you to monitor, open, and close your garage door as well as control your home lighting from anywhere, all from your smartphone.
Contact us to purchase a LiftMaster® MyQ® and either learn how to easily install it yourself or have one of our knowledgeable, professional technicians install and program it for you. Located in Ankeny, we offer a wide variety of both commercial and residential garage doors and operators as well as service and repair in the Greater Des Moines area, and much of Iowa.
Click here for easy DYI instructions to install your MyQ Internet Connectivity Kit.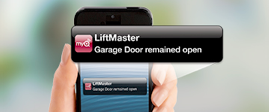 Monitor
Receive alerts on your smartphone when your garage door or gate opens or closes.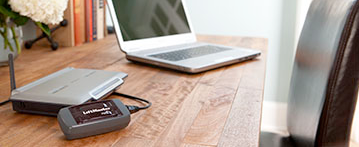 Easy to setup
Just connect the Internet Gateway to your Internet router and link your MyQ devices.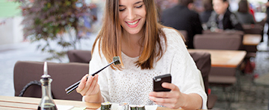 Control
Open and close your garage door or gate and control your home lighting from your smartphone.