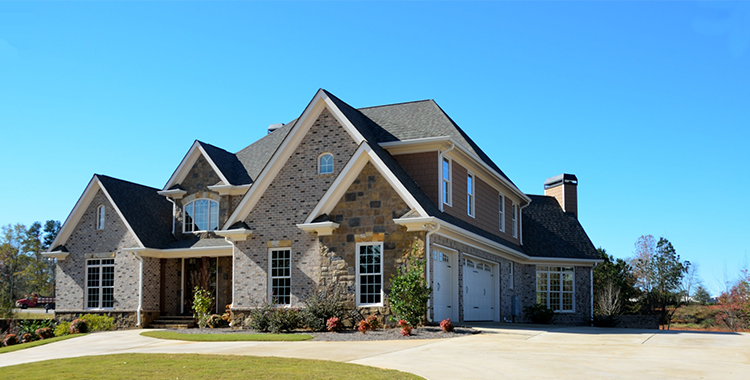 You've cleaned out your closets, organized the desk drawer, and even washed your curtains, but it's time to take your spring cleaning outside—to the driveway! Not sure how? Follow these quick tricks to get ready for your first block party of the year!
Broom It Off
To begin, use a broom to brush away any dirt, debris, and leaves from the surface of your driveway. Removing these items will prevent mud from forming when you whip out the water hose and make the rest of your work much easier. If at all possible, try to keep your driveway cleared year round. Yard clippings, leaves, and debris can leave stains on the surface, so save yourself time up front and broom it off once a week when possible.
Dig Out the Seams
Next, you should dig out the seams and cracks in your concrete. These crevices are the perfect environment for weeds to grow, so remove any dirt or yard clippings that might welcome their presence. Simple gardening tools like a hand shovel or rake can be used to fully clean out the cracks. You may have to repeat this process throughout the growing season. If you're dealing with particularly tough roots, try spraying weed killer in the cracks to prevent further growth.
Hose It Down
Once you've taken care of the debris on and in your driveway, it's time to spray the whole thing down. A simple garden hose with a spray nozzle will suffice. Start at the high end of the driveway, and work back and forth with an even spraying pattern until you reach the other side. If you have access to a pressure washer, cleaning your driveway will be much easier. You can even skip the first two steps of the process; the pressure washer will do the work for you!
Remove the Stains
Now that you've done a thorough overall cleaning of your driveway, it's time to focus on the trouble areas. Over time, your driveway will experience regular wear and tear and an assortment of stains. Angie's List recommends using a water-detergent mixture to take care of basic stains; however, if your driveway has grease or oil stains, you may need to purchase a specialty remover.
Repair the Cracks
If your driveway has any major cracks, be sure to treat them with sealant to prevent further damage. Applying sealer can extend the life of your driveway's concrete and save you money in the long run.
Add Some Bonus Features
If you're really feeling adventurous, you could add some extra features. New landscaping, lighting, or edging can all add to the curb appeal of your home. Updating your garage door is also a great way to give your home and yard a fresh look for spring.
We also have a handy article that explains how to clean out and organize your garage. Check out the step by step guide: "Spring Cleaning Your Garage—It's Time!"
If your garage door needs to be fixed or replaced this spring, contact WD Door. We're located in Ankeny, IA, and serve customers throughout the Greater Des Moines area. Give us a call or contact us online today!