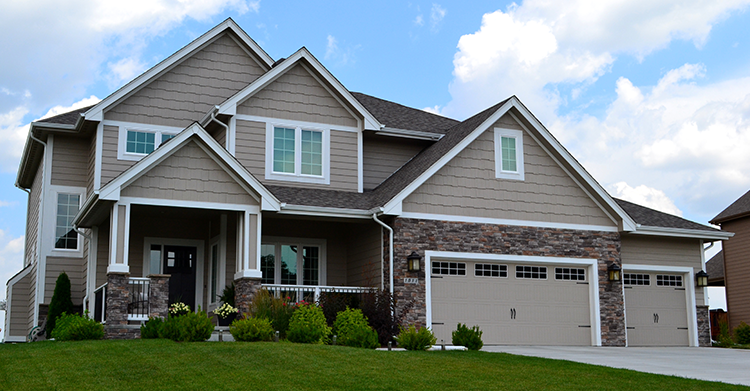 Wayne Dalton now offers a brand new design for classic steel garage doors!
The Sonoma Ranch design is a long panel version of our popular Sonoma panel design. Doors with the Sonoma Ranch design are built with 18- and 19-inch sections, allowing for more retrofit size options. Panels range in width from 8–18 feet. They are sold in 6-inch increments and are available in all colors offered by the models below.
"The Sonoma Ranch design is yet another option homeowners can choose to make their garage door stand out from the rest." Sarah Schram, Wayne Dalton Brand Manager
The new design is now offered for each of the following residential classic steel garage doors:
Garage Doors in Des Moines
As always, if you have any questions about any of the garage doors we offer or you're interested in installing a new garage door for your home or commercial property, contact us!