June is Garage Door Safety Month!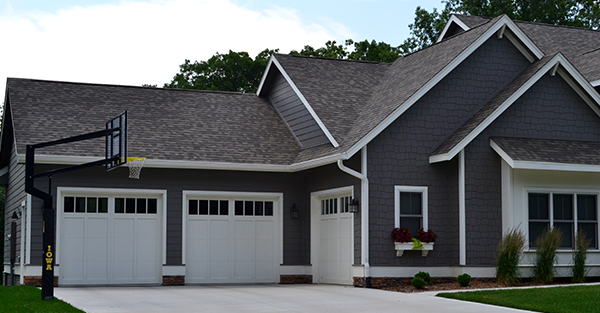 June marks the beginning of summer! It's also a great time to get some important home maintenance to-dos out of the way to ensure your home and yard are as safe as can be and everything is working as efficiently as possible.
In the spirit of Garage Door Safety Month, LiftMaster is running a special campaign to help homeowners check their garage door systems. By performing a few simple tests, you can make sure your door and operator are working correctly and avoid potential problems that could put you and your family at risk.
"Check It, Don't Chance It" Campaign
According to LiftMaster, 1 in 15 garages may be outdated or less safe than they should be. Yours could be one of them. Go through this simple, 3-step safety checklist to make sure your door is working properly.
When your garage door is open, check the photo eyes on both sides of your garage door to make sure they are properly aligned. They should not be mounted higher than 6 inches off the floor.
Place an object on the ground in between the photo eyes. It should be over 6 inches tall so that it blocks the laser. Using your garage door opener, click the close button. If your photo eyes are working properly, the door should NOT close.
Now, place a smaller object (

between 6 and 1.5 inches tall)

on the ground in the door's path. Press the close button again. The door should begin to close and then reverse as soon as it touches the object in its path.
There you have it! This simple, 3-step safety check that only takes a few minutes could save your property from damage and your family from harm.
Other Safety Tips from LiftMaster
Tools, Sharp Objects, and Chemicals
If you have tools, sharp objects, or chemical solutions in your garage, lock them away where children and animals can't reach them.
Flammables
Check the warning labels and expiration dates on any chemicals you have in your garage or home. Some chemicals should not come into contact with others, lest they cause a dangerous reaction. Store them in secure locations, separately, if necessary, and away from pets and children.
Organization
Adding cabinets or additional shelving in your garage can help keep everything cleaner, organized, and more accessible when you need it. Consider building shelves that are up and out of reach of children and labeling each section. This will make it easier for you to find things and create a safer environment for the entire family.
Ventilatation
If you start your car in your garage, make sure the garage door is open, and don't leave your car running inside the garage even if the door is open. Carbon monoxide can build up whether your garage door is open or closed and can be extremely dangerous for anyone nearby. The same goes for running portable, fuel burning heaters—make sure your garage door is open so you get enough ventilation and carbon monoxide doesn't build up inside the closed space.
Garage Door Repair or Replacement in Des Moines
If you went through the 3-step safety check and found that your garage door or your garage door operator isn't working correctly, contact WD Door for assistance. We can repair or replace your operator or door for you. We are located in Ankeny and proudly serve the Des Moines metro area and much of the state of Iowa.
If you need a new garage door opener, now is a great time to get it! During the month of June, you can get $80 in FREE smart home accessories when you purchase a LiftMaster 8550 garage door opener and have it professionally installed. Click the button below to learn more about this offer!