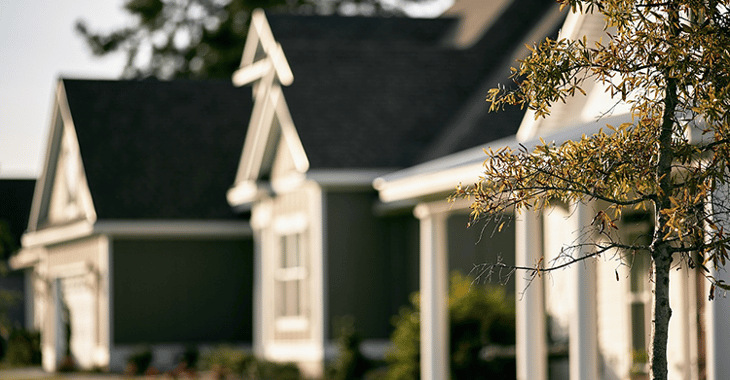 The garage is a favorite entry point for thieves. Unsuspecting homeowners often feel like they don't need to take precautions to prevent break-ins…until they become a victim of robbery. It's always better to be safe than sorry. Even if you feel like you live in the safest neighborhood in Iowa, there are some precautions you should take to avoid being an easy target. Here are several great tips for preventing home theft.
Garage Door DON'Ts
1. Never leave your garage door open.
Even if you're home, you shouldn't leave your garage door open. If you aren't near enough to monitor it when it's open, it's an open invitation for thieves. Someone could easily sneak in and quickly snatch something. It happens more often than it should, sometimes in the middle of the afternoon!
2. Don't keep your garage door remote in your car.
This is one of the most common ways burglars can break into a garage. Many people leave their garage door remotes in their cars, often in plain sight! Try not to leave it there at all, but if you do, make sure it's well hidden. Try keeping your remote in a purse, or get a keychain remote. LiftMaster offers a mini remote control that can be easily stowed away in a purse or connected to your keychain.
3. Don't forget to lock the door leading from the garage to the house.
This is a very common entry point for burglars. Make sure you lock this door before you leave for the day or go to bed at night.
Garage Door DOs
1. Install a peephole.
Consider installing a wide-angle peephole in the door that leads to your garage. If you hear a noise in the middle of the night, you can scope out the situation from behind the closed door instead of putting yourself in harm's way by confronting the burglar. Never confront a criminal yourself; call 911 immediately instead.
2. Install a security system.
Installing motion sensor lights can be a great way to scare a burglar away. Also consider installing security cameras on your property. Even fake ones will deter some criminals.
3. Add a garage door deadlock.
A deadlock is an inexpensive, easy-to-implement security measure. Once installed, simply slide the lever through your garage door track to lock the door in place. When engaged, the door will be nearly impossible to open.
4. Secure your emergency release.
One of the most common ways burglars break into garages is by running a wire through the garage door panels and using it to pull the emergency release, which allows them to then freely lift the door and enter. This can be easily avoided by simply securing your emergency release with a zip tie strong enough to hold up against a burglar's ill intent but weak enough to break if you need to engage the emergency release. Do not fasten with wire or any other stronger material, however, or you won't be able to use your release in case of a real emergency, and someone could get hurt.
5. Darken or frost your windows.
Consider getting frosted or colored glass for the windows in your garage, or, better yet, install a garage door without windows. Burglars can scope out your belongings through clear glass. They can check and see if you're home or not and if you have anything worth stealing.
6. Incorporate MyQ technology.
LiftMaster offers MyQ technology to provide homeowners enhanced security. With it, you can monitor your garage door from anywhere using an app on your smartphone. You can also open or close your garage door, and you'll receive an alert on your phone if someone leaves the door open while you're away from home.
7. Keep up on garage door maintenance!
A broken garage door makes you an easier target. Make sure everything continues to run smoothly by performing regular maintenance and keeping up on necessary repairs. Check out our Monthly Garage Door Maintenance Guide for some great information on this.
Let us know if you need help making your garage and your home more secure. We install and repair commercial and residential garage doors and operators in Des Moines, Altoona, Ankeny, Ames, and beyond.