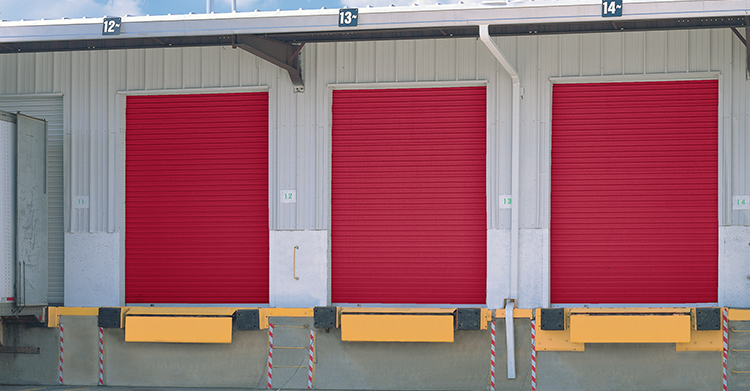 If your commercial building has a rolling fire door, NFPA 80 and Model Codes require that it be tested and inspected. During the inspection, doors must demonstrate proper operation, full closure, and proper reset. Tests are meant to assure protection of walls, floors, and ceilings against the spread of smoke and fire in and out of the building. The following checks must be performed during fire drop testing.
Fire Door Drop Testing
Inspection: A technician will visually inspect the system to determine if anything is hazardous or could cause a problem or affect operation or resetting.
Operational Check: The technician will also watch how the door operates as it opens and closes. If the door is imbalanced, it will need to be corrected. Any damaged parts will be replaced. The door should be left to function properly once the operational check is complete.
Drop Test: The drop test is given to assure that the fire door will close on its own in an emergency situation. Closing speed must be between six and 24 inches per second.
Drop Test Form: The correct forms and paperwork must be filled out for the customer's file, and a verification letter will be sent if necessary.
Preventive Maintenance Service Contracts
Ask your garage door technician about the possibility of signing a service contract that allows you to have your commercial door inspected and tested regularly to keep it functioning and operating properly. A WD Door service contract allows you to schedule appointments at your convenience as needed. We will chart all doors throughout your building, adding numbers for easy reference. We will also survey the brand name, model, spring, drum, track, and cable size and length of all doors.
During inspection, all hardware hinges, couplings, operator sprockets, and drums will be tightened. We will also check and make any necessary adjustments to the following:
Safety equipment
Treadle hoses
Related equipment and controls
Rollers
Bearings
Tracks and track hardware
Cables
Chains and shafts
Operator clutch
Limit switches
Brakes
Springs
Limit assemblies
WD Door Garage Door Technicians
Our garage door techs are certified, professional, and knowledgeable. They're OSHA (Occupational Safety and Health Administration) certified and receive ongoing industry training to keep up to date on the latest advancements in garage door design, technology, and operation.
Commercial Garage Door Service in Des Moines
Regular preventive maintenance will keep your commercial door running more efficiently longer. Extend the life of your door and avoid costly repairs by getting your door inspected and tuned up every six months (or more often depending on how frequently it is used). Contact us to schedule an appointment, get a quote, or learn more about our preventive maintenance service contracts.