We have all seen them when we're driving through our neighborhoods, the house with the dilapidated garage door. What was once a new and beautiful home has become an eye sore not only for the home owner but also for the neighborhood. But it doesn't have to be that way. Replacing your garage door can be an easy way to give a tired, sagging home the face lift it needs. And for people thinking about selling their home, a new garage door can represent a great return on investment (ROI).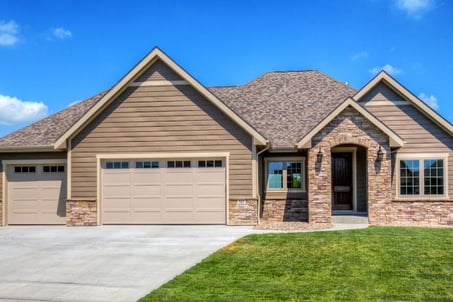 Photograph from Bella Homes
In Remodeling Magazine's annual Cost vs. Value Survey, replacing the garage door ranked third in mid-range priced home improvement projects with an ROI over 88%, and in upscale projects, placed second at over 82%. With these kind of numbers and the fact that your garage can make up as much as 50% of the façade of your house, it becomes a no-brainer option for many home owners.
Danielle Seifert, Founder of www.buildingdsm.com and an accomplished Realtor for over a decade believes that upgrading your garage door can add significant curb appeal when selling your home: "A new garage door should not only be visually appealing and provide maximum curb appeal, but also be the perfect fit for your home. For homeowners looking to sell in the near future, having a high ROI on large home improvement projects is very important."
Our salesman, Ryan Spooner, is highly specialized and knowledgeable in residential garage doors, Des Moines. Having been an installer of high-end garage doors for 10 years, he knows our products inside and out. "Many home owners are under the misconception that replacing their garage door will be an expensive and time consuming process but nothing could be further from the truth. Most jobs can be completed in just a few hours and depending on the type of door you pick can easily fit into a monthly budget." explains Ryan. If you have any questions feel free to email Ryan at rspooner@wd-door.com.
The Cost vs. Value report is conducted in partnership with the National Association of Realtors (NAR). The study, available at www.costvsvalue.com, details both the national average value returned for common renovation projects, as well as the expected ROI in nine U.S. regions and 101 U.S. cities.
To learn more about garage doors in Des Moines, visit www.wd-door.com, "like" WD Door on Facebook or follow WD Door on Twitter and Google Plus.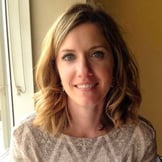 Allison Peet is the Marketing Director at WD Door. Located in Ankeny, WD Door has 25+ years of experience providing commercial garage doors, residential garage doors Des Moines and garage door operators. WD Door also stands behind their work with garage door service and repair throughout the Greater Des Moines area and much of the state of Iowa.