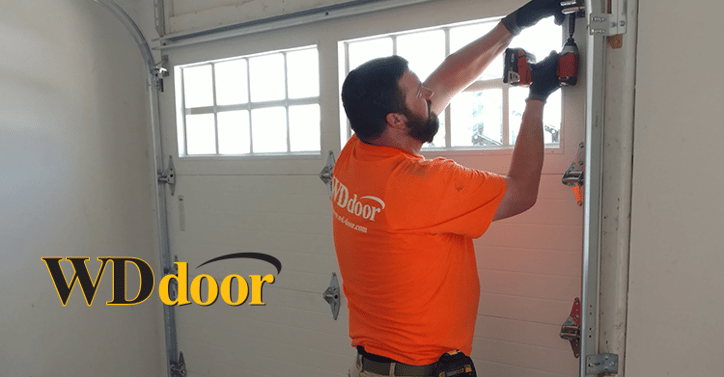 This month we are highlighting Kenny Wilson, one of our main residential garage door installers. He started working for us in September of 2015. Despite being relatively new to WD Door, Kenny has already moved up to doing specialty, complex jobs because of his knowledge, attention to detail, and professional demeanor. His strong work ethic and excellent customer service skills make him a perfect fit for our team.
Kenny exceeds the expectations of our clients and is a very reliable and valued member of our team. Thank you, Kenny, for your commitment to WD Door!
Here are some quotes from our staff!
"Kenny the Jet always appears to be in a good mood. He greets everyone with pleasant hellos every morning and talks kindly and respectfully to everyone in the office. He cares about his work and represents WD Door well." –Mike
"Kenny is very personable and great with our valued customers. He's always willing to help others in the field and in the office." –Steve
"When I see Kenny in the office he always has a smile on his face even if the day was rough. Kenny always is very respectful and pleasant to talk to. Kenny, keep up the GOOD work!!!" –Tonya
"Kenny is a very pleasant person--always has a smile on his face. Very polite to all of the office staff and customers. Kenny does his job without complaint and is willing to work on the more complex doors. He's a valuable employee that we are lucky to have back." –Jeff
"When Kenny is in the office gathering up parts for his day, his pleasant, cheerful demeanor is a breath of fresh air most days. He installed new doors and motors for my house and did a tremendous job. I would recommend him to anyone!" –Allison
If you're looking for a great, trustworthy garage door repairman in the Des Moines area, look no further! WD Door is a locally-owned garage door repair and installation company in Ankeny that services much of Central Iowa. Let us know how we can help!