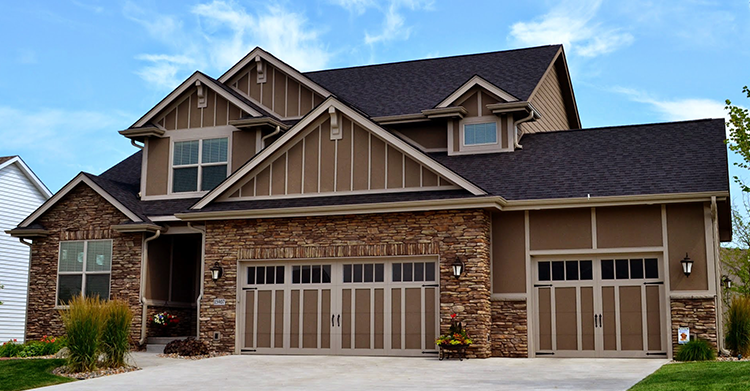 Have you recently installed a keyless entry system to make garage access safer and more convenient? Maybe you've already had one for years and it just needs to be reprogrammed. Regardless of which of these scenarios describes your situation, you'll want to keep this blog post handy. Use it to guide you through how to use your keyless entry correctly, how to change its batteries, and how to program or reprogram your personal identification number (PIN).

LiftMaster
While the instructions described HERE are specifically written for a LiftMaster Security+ 2.0 garage door operator with a yellow Learn button, you will follow the same steps and process if you have a purple, red/orange, or green Learn button operator. Batteries should be installed and your keyless entry should be programmed before installation. It's also important to assure that the light bulb on your garage door opener is working properly because you'll need to refer to it as you program your system. Your product will be activated once your 4-digit PIN (personal identification number) and ENTER button have been pressed on your keyless entry.
In the instruction manual, you'll learn how to:
Program your initial PIN
Change an existing PIN
Install your keyless entry system
Operate your keyless entry system
Change the battery
Genie
If you have a Genie keyless entry, refer to the Programming Quick Reference Card for step-by-step instructions on how to program it correctly. This resource shows an overview of the layout of a Genie keyless entry keypad and describes how to set a PIN for the first time, change an existing PIN, and how to completely reset a PIN. Instructions for both single and multiple door use are included.
Universal
If you have a universal wireless keyless entry system that needs to be programmed, you can find thorough instructions HERE. The document contains instructions for various types of garage door openers: 3-position DIP switch; 2-position DIP switch; and yellow, white, and grey Smart/Learn button openers. Make sure to read the instructions that pertain to your garage door opener or receiver carefully before you begin. Both the Smart/Learn button and the DIP switch are located on the motor unit (external receiver).
Important Tips
Most keyless entry devices are wireless. Open up the battery compartment and take a look at the type of battery your system requires. Replace it with the same type of battery and dispose of your old battery (or batteries) properly.
When you purchase or replace a keyless remote, you must make sure it is compatible with the manufacturer and frequency of your operator (motor), and it must be programmed correctly.
If you're installing a new keyless entry system, it's best to program it prior to mounting it on the wall.

Always program your opener when the garage door is

shut

.
Garage Doors in Des Moines, IA
If you need your door or opener serviced in or around Des Moines, Iowa, contact WD Door! We service and install garage doors and garage door openers for commercial and residential customers. We have a garage door to fit every scenario and every style. If you need your door fixed or would like to schedule a time to have your garage door replaced, contact us today! Click on the button below if you'd like to get a quote.